👥 USER POETICLULLS PROFILE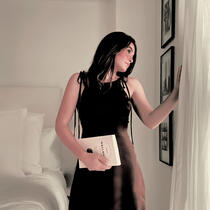 BRIA †
she/her, capricorn, slytherclaw, pansexual, feminist, afro-dominican.
LIKES reading, writing, rainy
days, chocolate croissants, traveling.
DISLIKES compliments, homophobia, transphobia,
loud noises, dog-eared books.
BYF i am a minor, i'm socially awkward. i use pet names, i'm inappropriate, don't expect me to fb! i follow people that click with me ❤︎︎
DNFI you are homophobic, racist, transphobic, basic dnf criteria.
STAN LIST dylan obrien, crystal reed, grant gustin, phoebe tonkin, danielle rose russell, tyler posey, emily alyn lind, andrew garfield.